Parcel Delivery To USA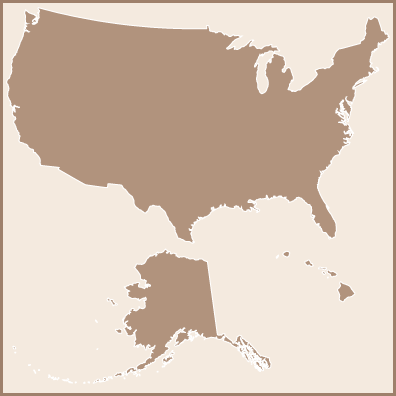 The land of opportunity! It sure is for the 48% of SMEs in the UK* who have already discovered the value of exporting their products westwards. Shipping to New York, Los Angeles, Atlanta or any other location in the USA is not as complicated as you might first think and preparing your shipment is straight forward with upstoday.com.
Now it's even easier to ship parcels to the USA
In the past only parcel shipments below the value of $200, known as the de minimis value, were exempt from duties and additional customs procedures. Today that upper limit has been raised to $800 which means that it's far easier to ship more goods and more categories of goods to the US than ever before. See infographic below for more information on de minimis.
What does this increased US de minimis value mean for your business today?
Less time preparing your parcels
An opportunity to ship larger orders and higher value goods
Expedited customs procedures and border clearance
No surprise costs to you or your customer
Access to a vast market of businesses and consumers
How can we help you?
At upstoday.com we believe sending a parcel shouldn't be complicated, saving you time and allowing you to focus on what matters more to you.
You have the options to balance speed with cost and the tools to get started right away with our special rates for shipping parcels to the US. Add extra convenience by dropping off your parcel to a UPS Access Point™ location (most economical option) or impress your customer with UPS Express Saver® for fast and reliable delivery to anywhere in the US.
Furthermore, you'll benefit from additional service features you'd expect from UPS including:
Enhanced tracking and delivery notifications giving you and your customer peace of mind
Access to one of the world's largest customs brokers to help you to navigate customs with ease, all included as a part of our service.
Streamlined shipping, helping you save time by connecting your web store orders directly to upstoday.com
*2015 UPS SME Exporting Insights study
Delivery Options
Door to Door
UPS Express Saver®
Up to
£50 of parcel protection
with extra protection available to the value of £5,000.00.
Maximum Parcel Weight -
29 kg
Maximum Parcel Length -
0.99 m
Maximum Parcel Length+Girth -

2.99 m



UPS Access Point™ to Door
UPS Express Saver®
Up to
£50 of parcel protection
with extra protection available to the value of £5,000.00.
Maximum Parcel Weight -
20 kg
Maximum Parcel Length -
0.8 m
Maximum Parcel Length+Girth -

2.99 m



Get A Quote